Welcome to Amherst-Pelham Public School Nutrition Services

We know that good nutrition and learning go hand in hand.

The School Nutrition department is made up of a team of food and nutrition professionals that are dedicated to students' health, well being and their ability to learn. We support learning by promoting healthy habits for lifelong nutrition and fitness practices.

Meals, foods and beverages sold or served at schools meet state and federal requirements which are based on the USDA Dietary Guidelines.

Our Promise
We promise to provide every student in our schools with access to healthy, local and flavorful meals to fuel their potential for achievement, growth, and overall well-being.
Meet Our New School Nutrition Director, Michael Gallo O'Connell
Michael Gallo O'Connell, School Nutrition Services Director comes to the district from Hampshire
College where he has served as the General Manager of their food service program since 2015. During
his time there, Mr. Gallo O'Connell increased the percentage of local food purchases by 25% and has
utilized produce from Hampshire College's 80-acre farm in the meals provided on campus. He worked
with elementary school students through the Healthy Kids at Hampshire program through which area
students toured the Hampshire College farm and learned about nutrition and healthy food choices.
Addressing food insecurity, using food as a cultural link for students, and increasing diversity of the
workforce were areas of focus for Mr. O'Connell, and he looks forward to continuing that work with the
Amherst, Pelham and Amherst-Pelham Regional Schools. Mr. O'Connell holds a BA in Business from
the University of Massachusetts Amherst.
Healthy Kid Healthy program Culinary Throw-down
The Crocker Farm School Nutrition Staff participated in the Healthy Kids Health Program Culinary Throw-down in Norwood Massachusetts on Wednesday May 23 competing against Chicopee and Waltham public schools. They prepared a great tasting Zayas Black Bean Salad on Organic microgreens. This side dish is named after the Modesta who created her special dressing. The microgreens are grown by Summit Academy Science class through their new growing business. These organic greens can be found on the high school cafeteria menu both as ala carte and in the main lunch meal. We are proud to partner with Ms. Murphy and her students in brining organic locally grown produce into the school meals programs.
Cynthia and Modesta did a great job representing the district. We were commended for the great work we are doing as well as the Five-star dining plate presentation, thanks to Cynthia's tomato rose which was a big hit with the Secretary of Agriculture who can be seen taking picture of our plate. Congratulations to Waltham Public Schools for their winning Wicked Kale Salad.
Great Job Team you were awesome!
What's Cooking
Amherst – Pelham held it first Farm to school Cultural Exchange featuring dishes from across the world prepared by AmherstFood staff and Project Bread's Chef Sam. Dishes from Poland, Jamaica, Italy, USA, Ireland, Puerto Rico, Asia, Israel, Scotland, Portugal and England were featured. This family friendly Farm to School Recipe book is available here for all to enjoy at home. Please feel free to submit your family recipes to us, they may one day end up on our lunch menu.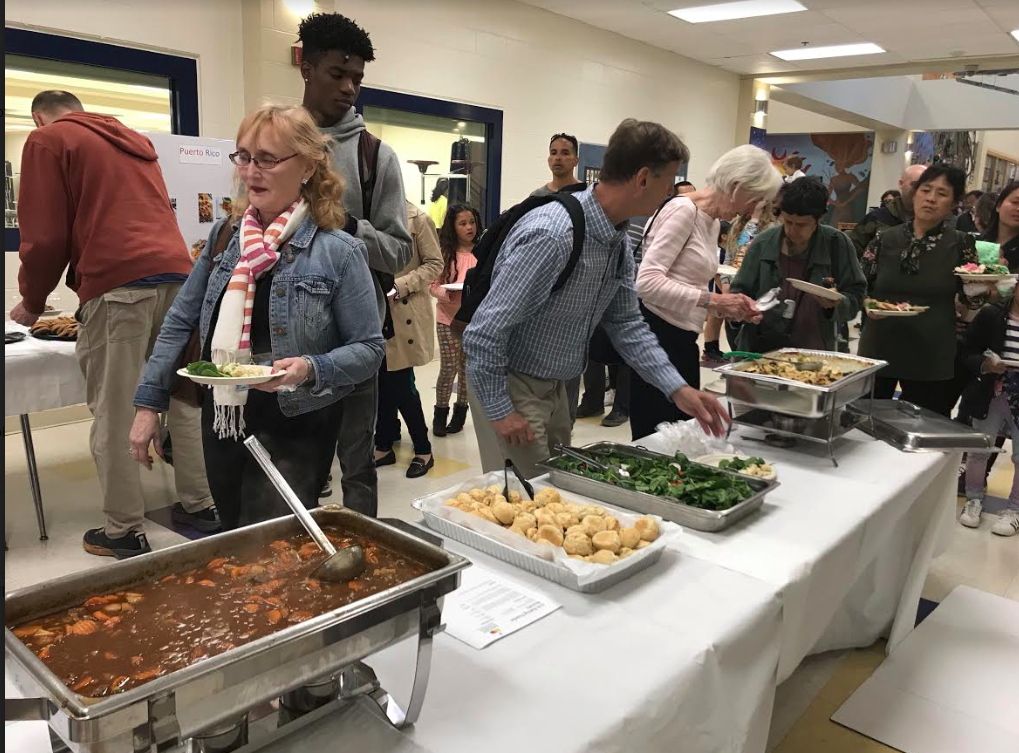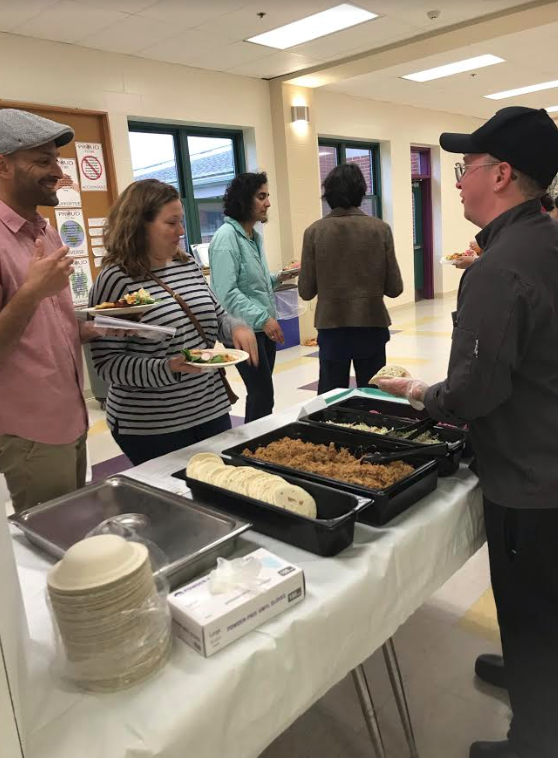 Harvest of the Month
Check out Mass Farm to school page for more info!
https://www.massfarmtoschool.org/