Welcome to Amherst-Pelham Public School Nutrition Services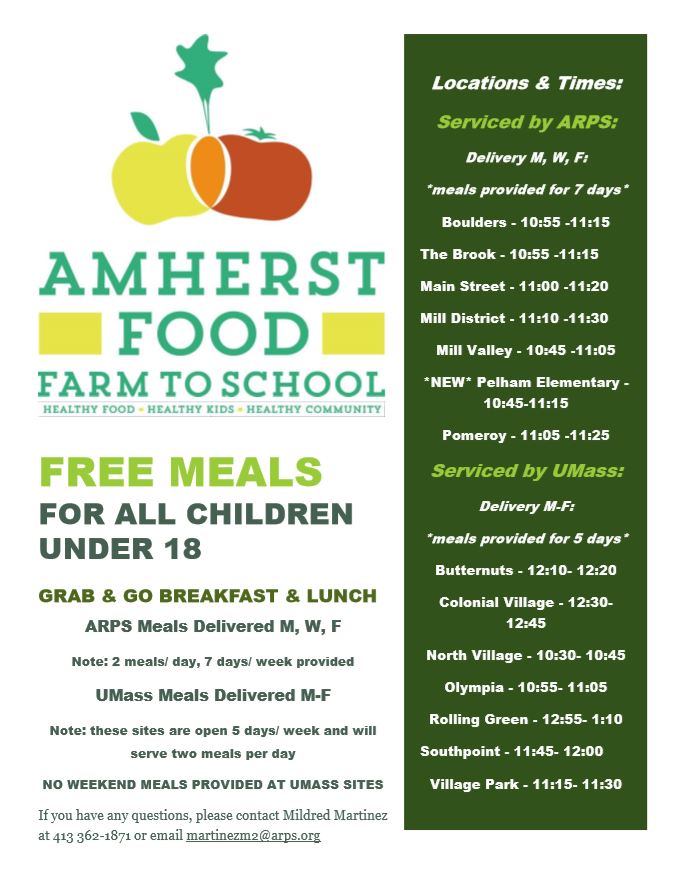 UPDATE on Free Meals for Children: Beginning on Monday, April 13, ARPS meal pick-ups will take place on Monday, Wednesday, and Friday. Each Monday and Wednesday, each child will receive 2 breakfasts and 2 lunches, and on Friday they will receive 3 breakfasts and 3 lunches!
UMASS will continue to deliver daily Monday through Friday and provide 2 meals per day each weekday. Please note that weekend meals are not being distributed at UMass sites.
We know these times can be tough on everyone, which is why meals are available FOR FREE to ALL children ages 0-18.
Please let us know if there is anything we can try to do to help you in these times of need. For delivery locations and times, refer to the attached flyer.
Check out our Facebook and Instagram to stay up to date, discover new recipes, and get in touch!
https://www.facebook.com/AmherstFood/
https://www.instagram.com/arpsschoolnutrition/
We know that good nutrition and learning go hand in hand.

The School Nutrition department is made up of a team of food and nutrition professionals that are dedicated to students' health, well being and their ability to learn. We support learning by promoting healthy habits for lifelong nutrition and fitness practices.

Meals, foods and beverages sold or served at schools meet state and federal requirements which are based on the USDA Dietary Guidelines.

Our Promise
We promise to provide every student in our schools with access to healthy, local and flavorful meals to fuel their potential for achievement, growth, and overall well-being.
What's Cooking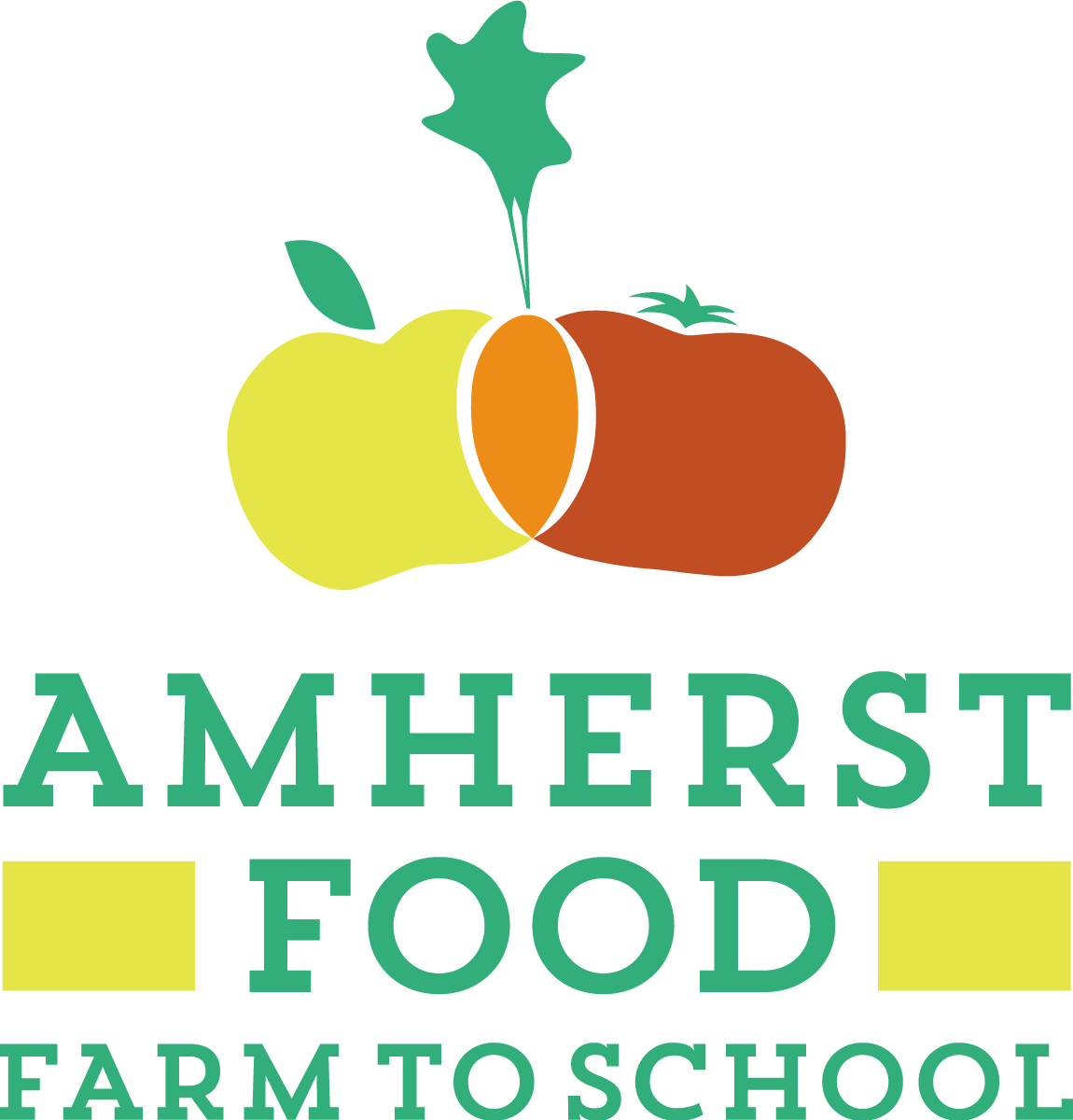 Our Spring 2020 ARPS School Nutrition Intern and UMass Amherst Nutrition Graduate Student has been hard at work socializing with and educating students in grades K-8. Jess, in partnership with the ARPS Farm to School Program, has been traveling between schools conducting taste tests of fresh fruits and vegetables as well as plant-based proteins. These taste tests will promote fresh, whole foods and work with kids to discover what veggies and fruits they like, as well as experiment with various ways to consume them.
The first round of samples included a variety of raw veggies and dips such as carrots, celery, cucumbers, peppers, broccoli, cauliflower, zucchini, and green beans paired with our "school-made" hummus and various dressings for dipping.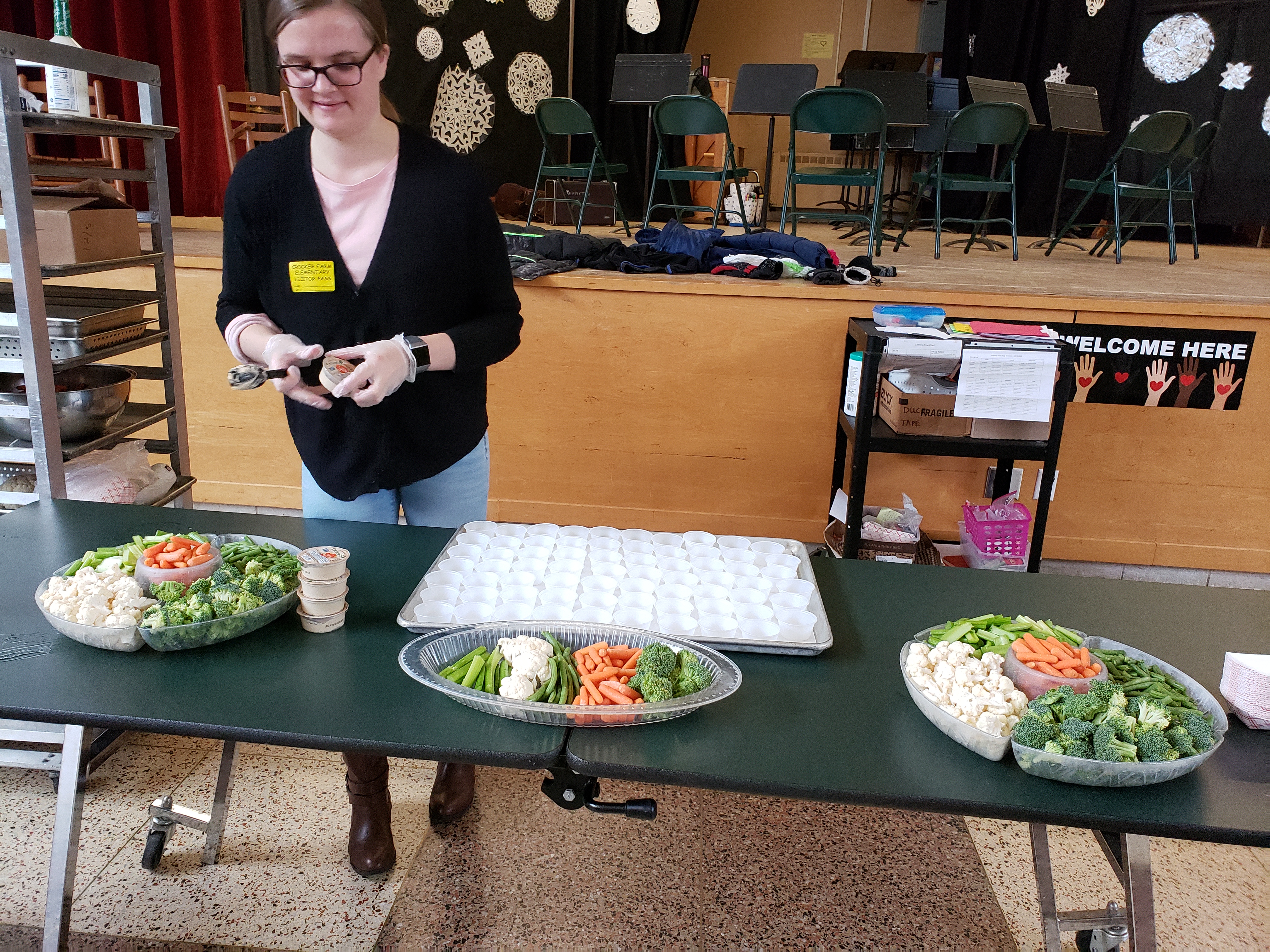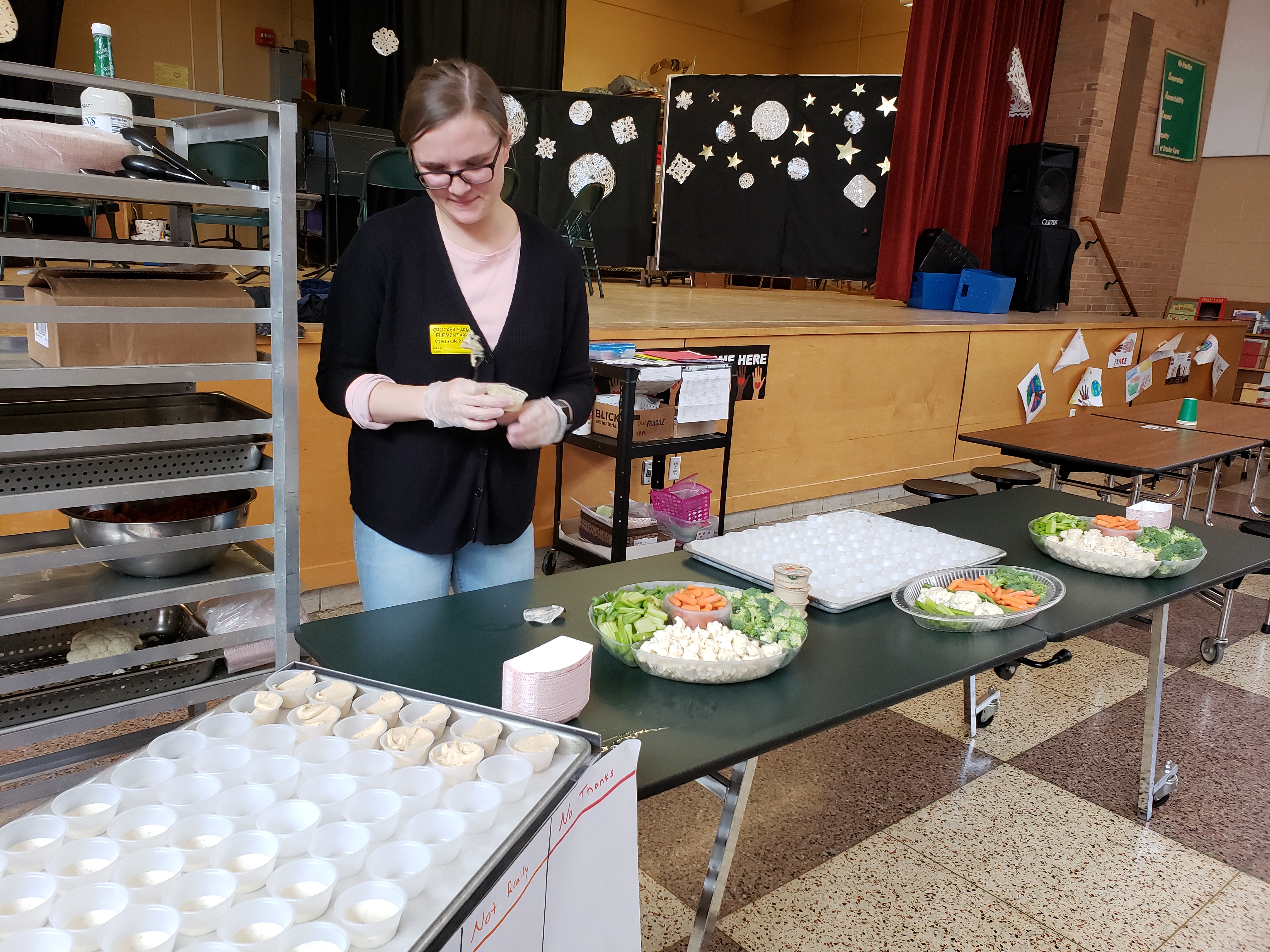 She has now begun sampling a new Lentil Salad recipe which will likely be incorporated into the menu as both a protein source and as a vegetable in the future! After day 1 at Crocker Farm, students LOVED the Lentil Salad recipe, so we're excited to keep moving forward in other schools throughout the rest of the spring semester!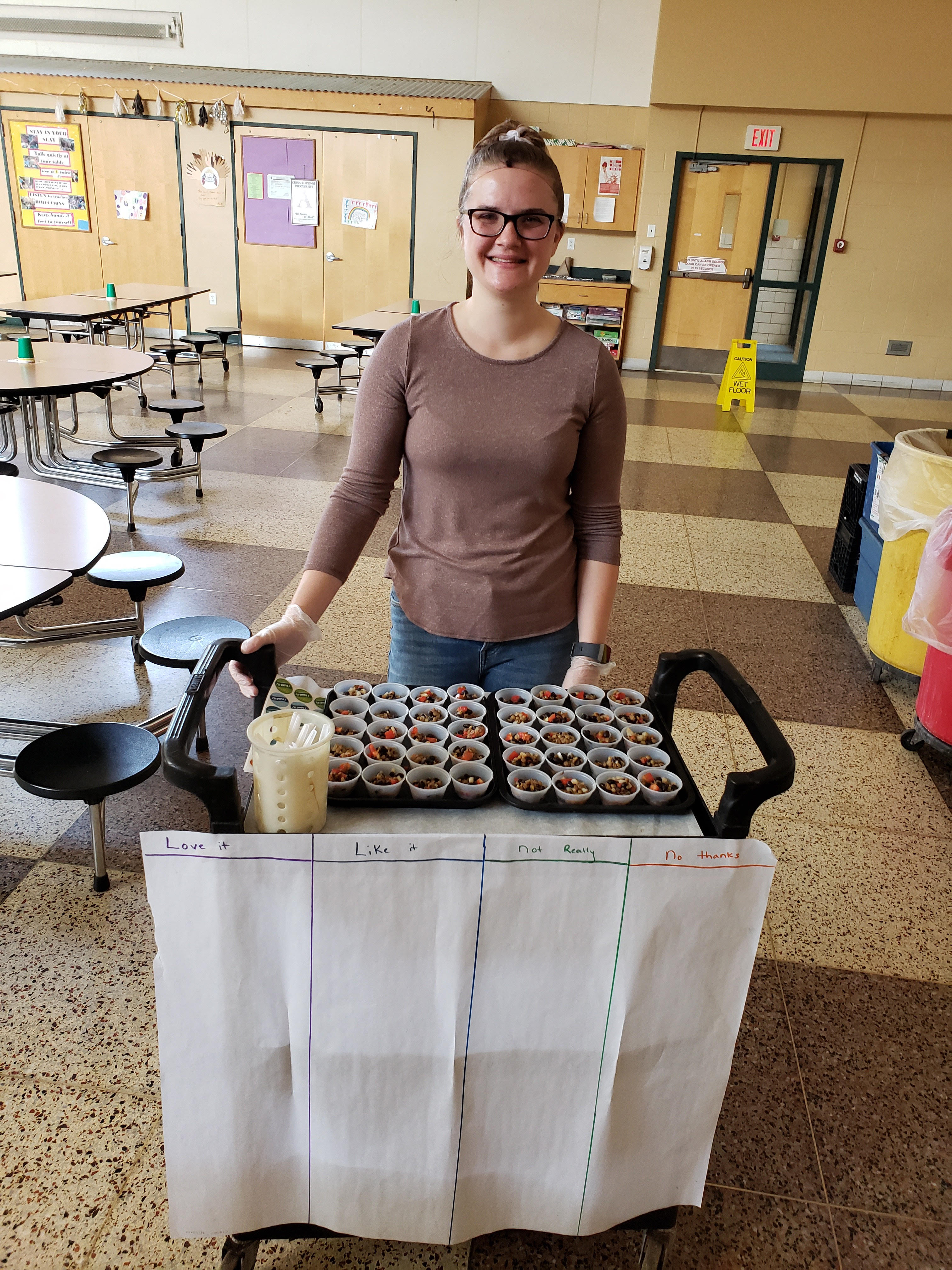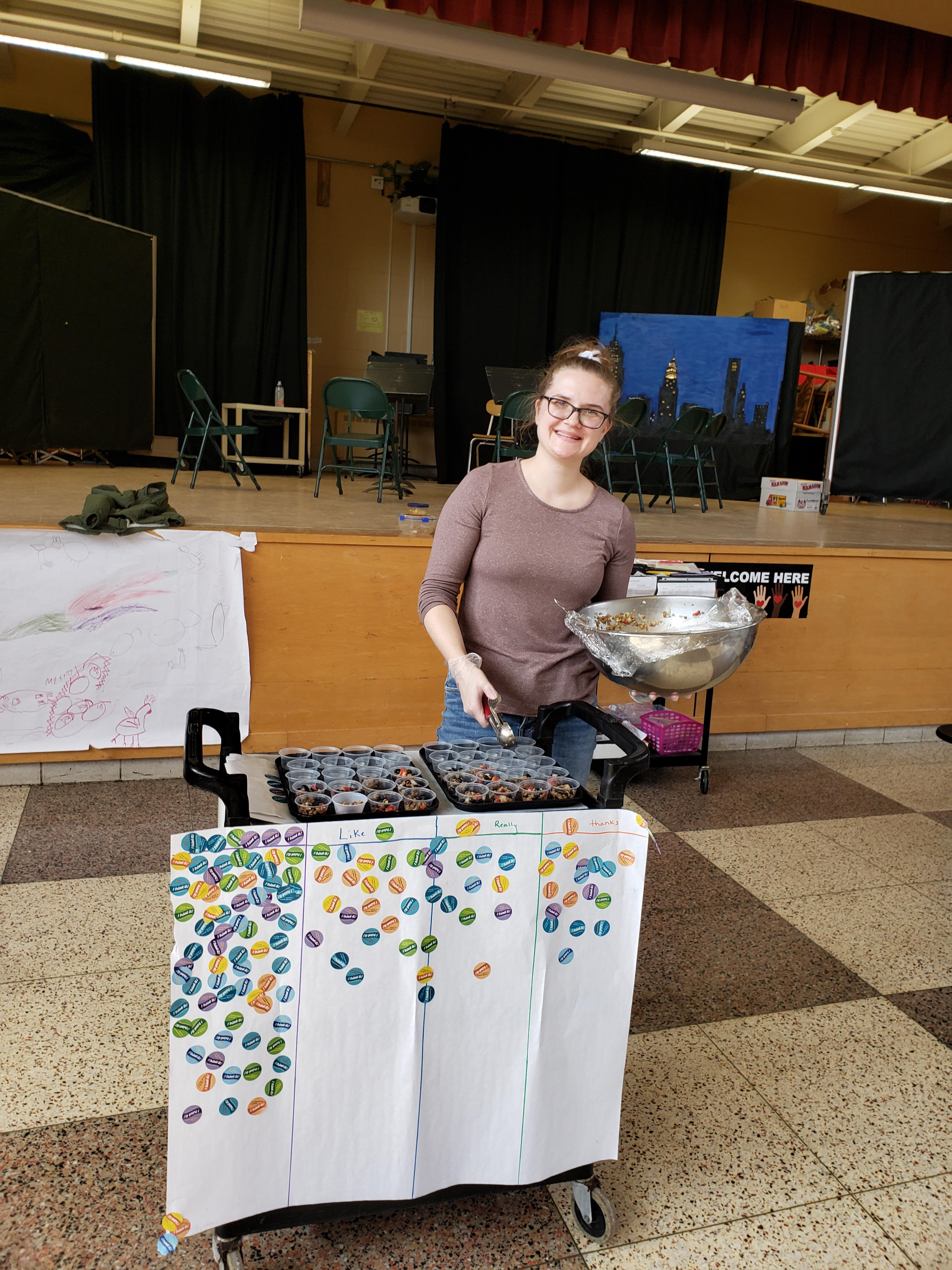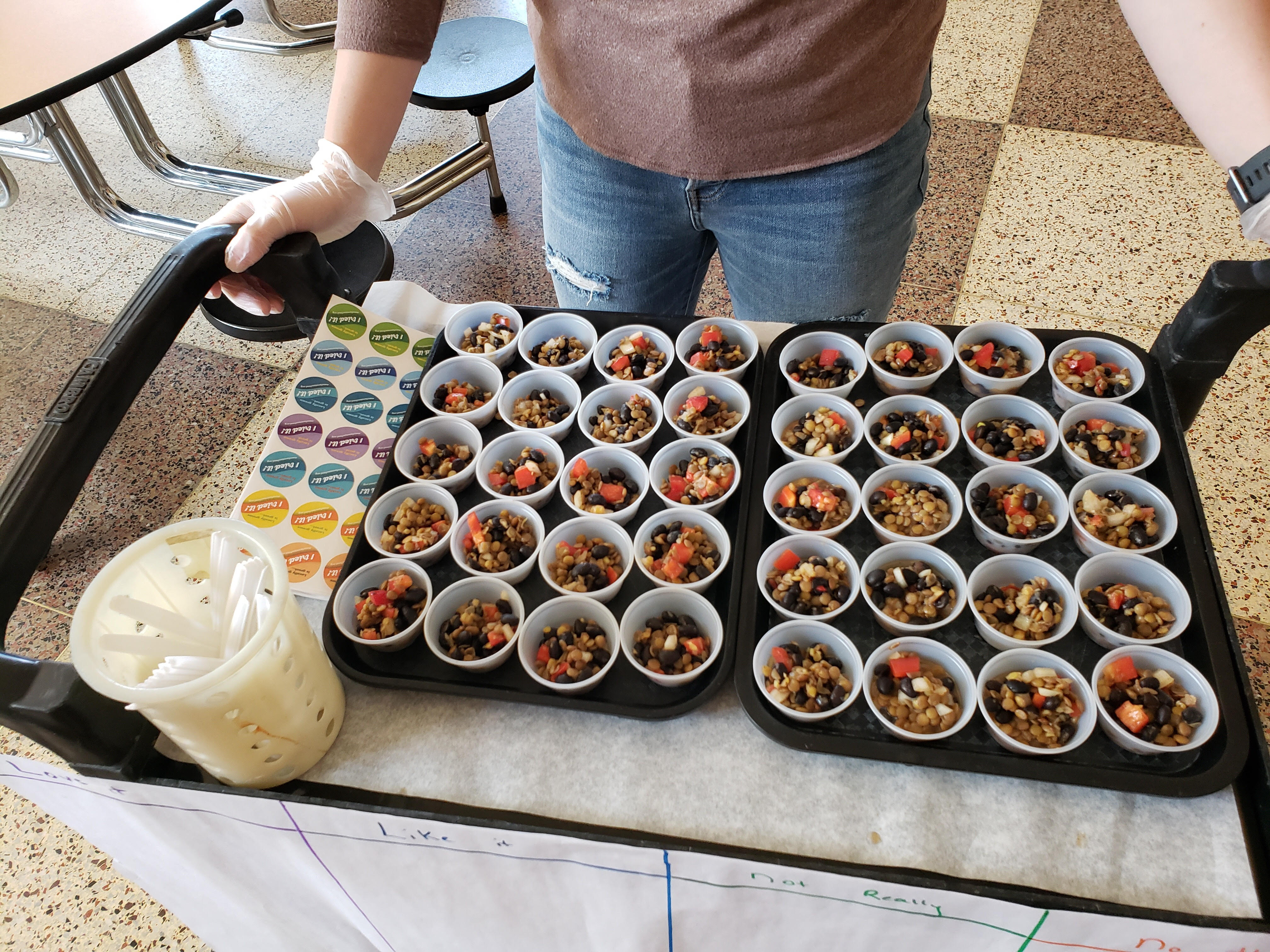 Harvest of the Month
May's Harvest of the Month is not actually a fruit or vegetable as you might expect. This month's, Harvest of the Month is seafood! Try purchasing sustainable seafood when possible, and remember that a lot of the fish we eat can come right from our state, such as the coastal region of Cape Cod.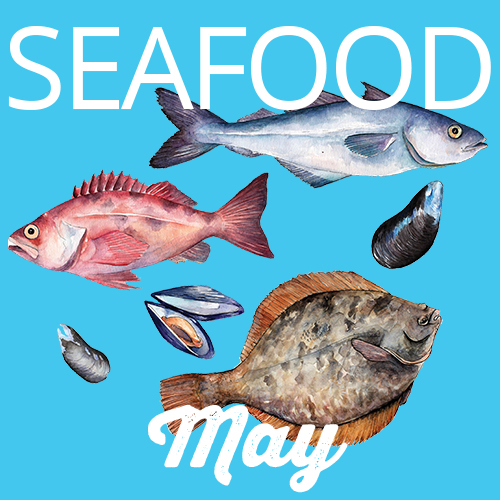 Check out Mass Farm to school page for more info.